Meatless, Made Easy
Sale price
$9.99
Regular price
Sale price
$9.99
Regular price
Sale price
$9.99
Regular price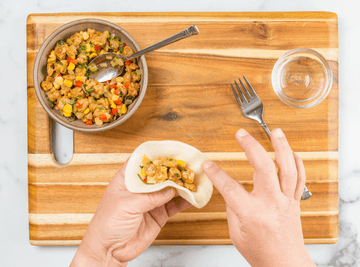 Get Inspired Delicious and Easy Meatless Recipes
Looking for healthy and tasty meatless meal ideas? Our plant protein mix is the perfect solution! With our original blend and seasoned mixes, you can easily make a wide variety of meatless dishes that suit your taste buds.
EXPLORE RECIPES
Natural Protein Mix for Meatless Meals
Our protein mix is a perfect addition to your meatless meals! Made with natural, familiar and simple ingredients, our unique blend is free from additives, preservatives or artificial ingredients. It's not a meat imitation, but a healthy way to add protein, texture and taste to your plant-based dishes.
TRY OUR PROTEIN MIX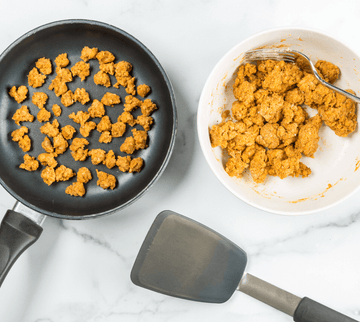 Quick & Easy Meatless Meals
Our protein mix makes meatless meals a breeze! Just add water and your favorite seasonings or sauces to create delicious crumbles, nuggets, patties and more. As a shelf-stable product, it's a convenient pantry staple that's perfect for everyday use.
EXPLORE RECIPES
Our Mission
Our family's health journey inspired us to create Dojo Fresh, a plant-based brand focused on flavor, nutrition, and convenience. We're committed to using quality ingredients and sharing our love of meatless meals with others. Join us on our mission to make eating healthy easy and enjoyable.
ABOUT US