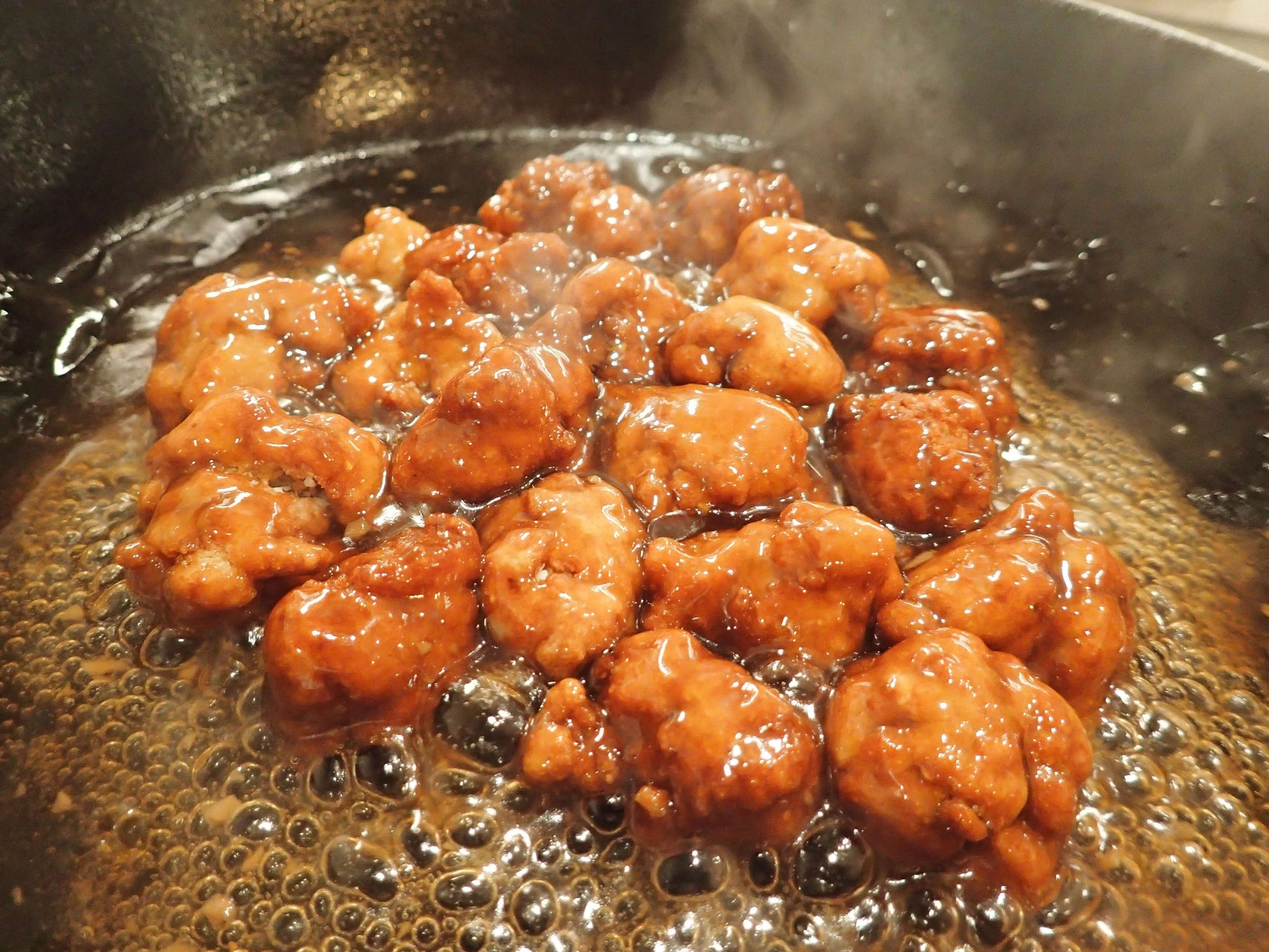 Original Plant Protein Mix (NEW)
Sale price
$9.99
Regular price
By simply adding water and your favorite seasonings or sauces to our original plant protein mix, you can create meatless crumbles, nuggets, patties and much more.
Original Plant Protein Mix (NEW)
Product description
Shipping & Return
Product reviews
Dojo Fresh's original plant protein mix offers a quick and easy way to make a protein-rich meat alternative that suits your tastes. Our goal is to help you make meatless meals easy, healthy and enjoyable.
Easy: simply add water to make meatless crumbles nuggets, patties and more. Enhance the flavor with your preferred seasonings or sauces. These shelf-stable mixes are perfect for your everyday pantry needs.
Healthy: our mixes are made with a unique blend of simple and familiar ingredients, free from additives or preservatives. With high protein content and zero cholesterol, they are a low-fat, low-sugar and low-sodium option.
Enjoyable: explore endless possibilities for creating a variety of meatless meals according to your preference. More information and recipes are available at www.dojofresh.com.
Product Info:
Vegan | Soy Free | Shelf Stable
Non-GMO Project Verified
32 grams of protein per serving (4 servings per package)
8 ounce package
One package makes about one pound product
U.S. Shipping Only
Flat Rate $4.95 per order
Standard shipping (USPS 7-10 days)